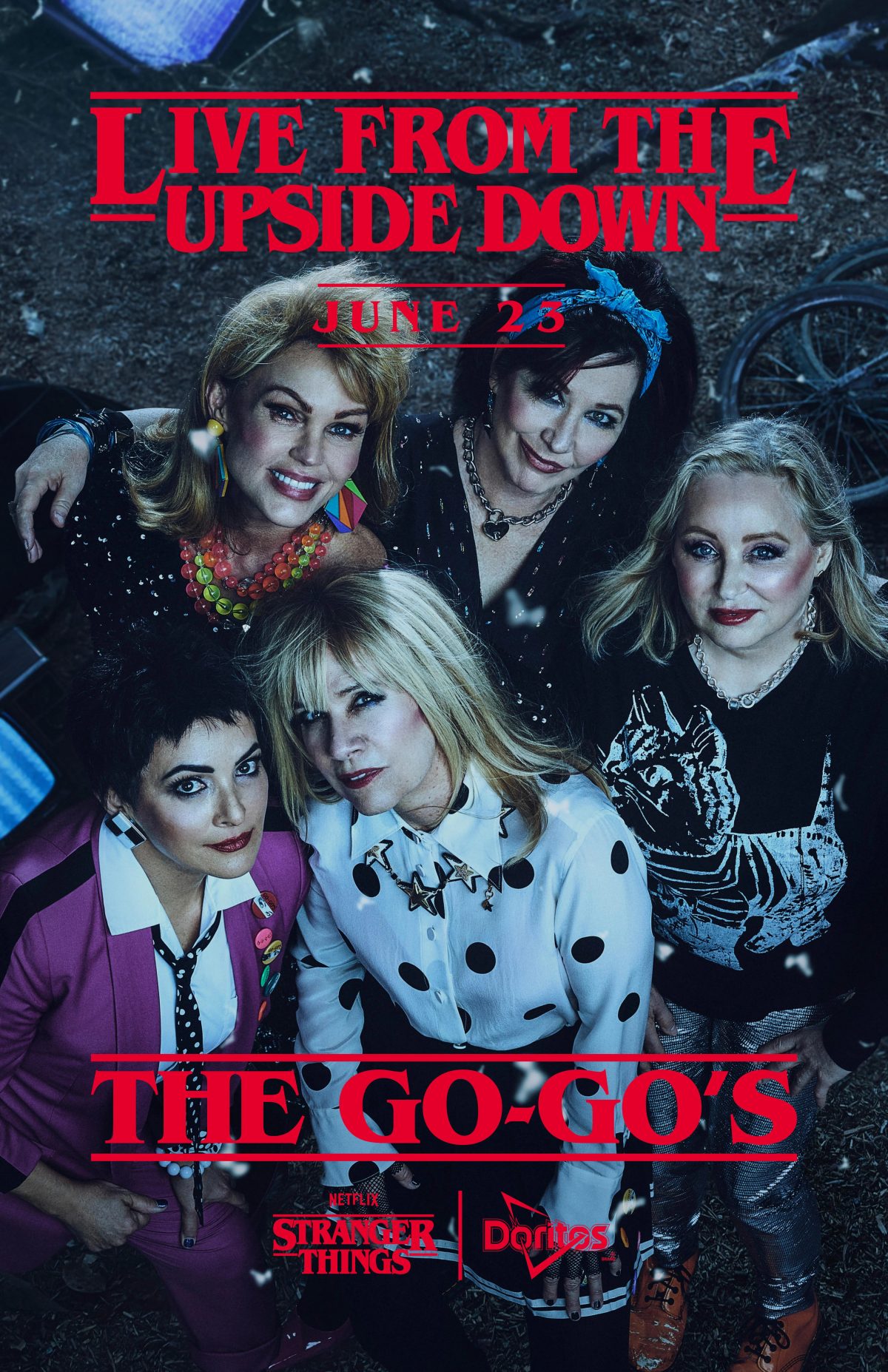 The Go-Go's Talk 'Stranger Things'
Legendary rock band The Go-Go's have had a career full of big hits and exciting tours, all while paving the way for bands that would follow. Now, the band has teamed up with the Frito-Lay and Netflix for the Stranger Things Doritos Music Fest '86. The story goes that back in 1986, The Go-Go's bus crashed near Hawkins, Indiana and they disappeared into another dimension, which Stranger Things; fans will know as the Upside Down. Now, the band is back from the otherworldly zone and they've brought along some friends, including fellow '80s musicians Corey Hart and Soft Cell, and modern pop star Charli XCX.
Read the full article on popculture.com.