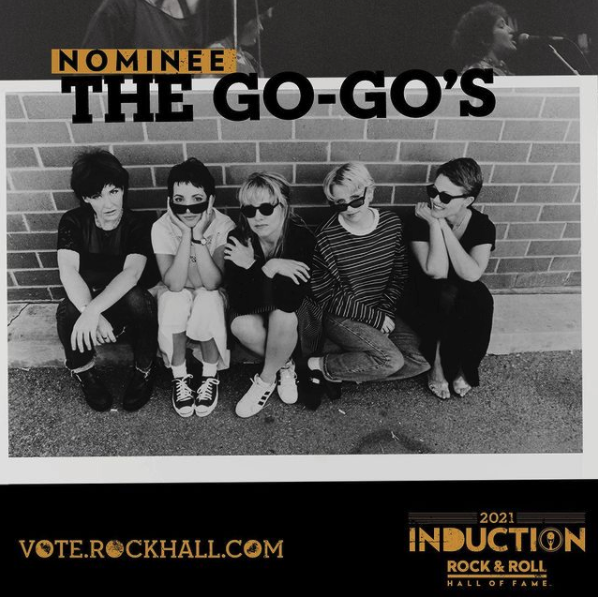 The Go-Go's Are Nominated For The Rock & Roll Hall of Fame!
February 10, 2021 – The Go-Go's are thrilled and honored to be among an incredible group of talented and deserving nominees for the 2021 Rock & Roll Hall of Fame Induction.
We are so proud of our band's lasting legacy of music and accomplishments. We are very grateful for the support and recognition from our team, peers, press/media and the industry.
Most of all, thank you to our fans, who have stuck with us for five decades. Time to vote for #RockHall2021!