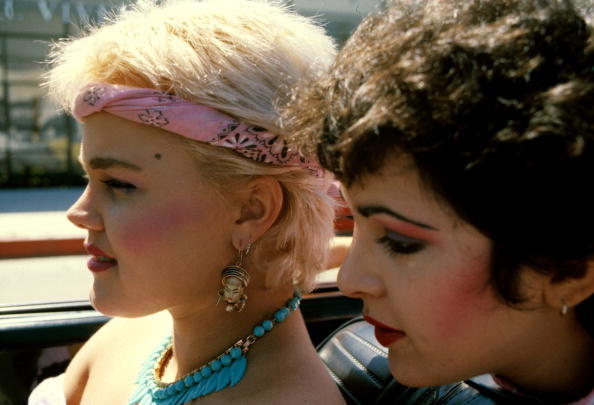 The Go-Go's Make Colorful '80s Makeup Cool

Via The Huffington Post: Before The Spice Girls or Destiny's Child, The Go-Go's made history as the first all female band that both wrote their own songs and played their own instruments to reach the top of the Billboard charts. Their popular singles "Our Lips Are Sealed" and "We Got the Beat" from their 1982 debut album, Beau
ty and the Beat, along with the advent of a little lady called Madonna, ushered in a new era where girls dominated the pop music scene — not to mention made some seriously rad fashion statements.
This 1981 photo of The Go-Go's singer Belinda Carlisle and guitarist Jane Weidlin shows them in typical rockstar style: driving around in a convertible in
Los Angeles. And their makeup? It's safe to assume they turned a few heads.
To get The Go-Go's bold look, it's all about color. A bright red lip is essential and try using your blush as an eyeshadow for that really vibrant pink. Darken your brows with some eyeliner to make your eyes pop and lastly accessorize accessorize! The '80s was all about mixing and matching so have fun with it. Will you try The Go-Go's rock and roll look?