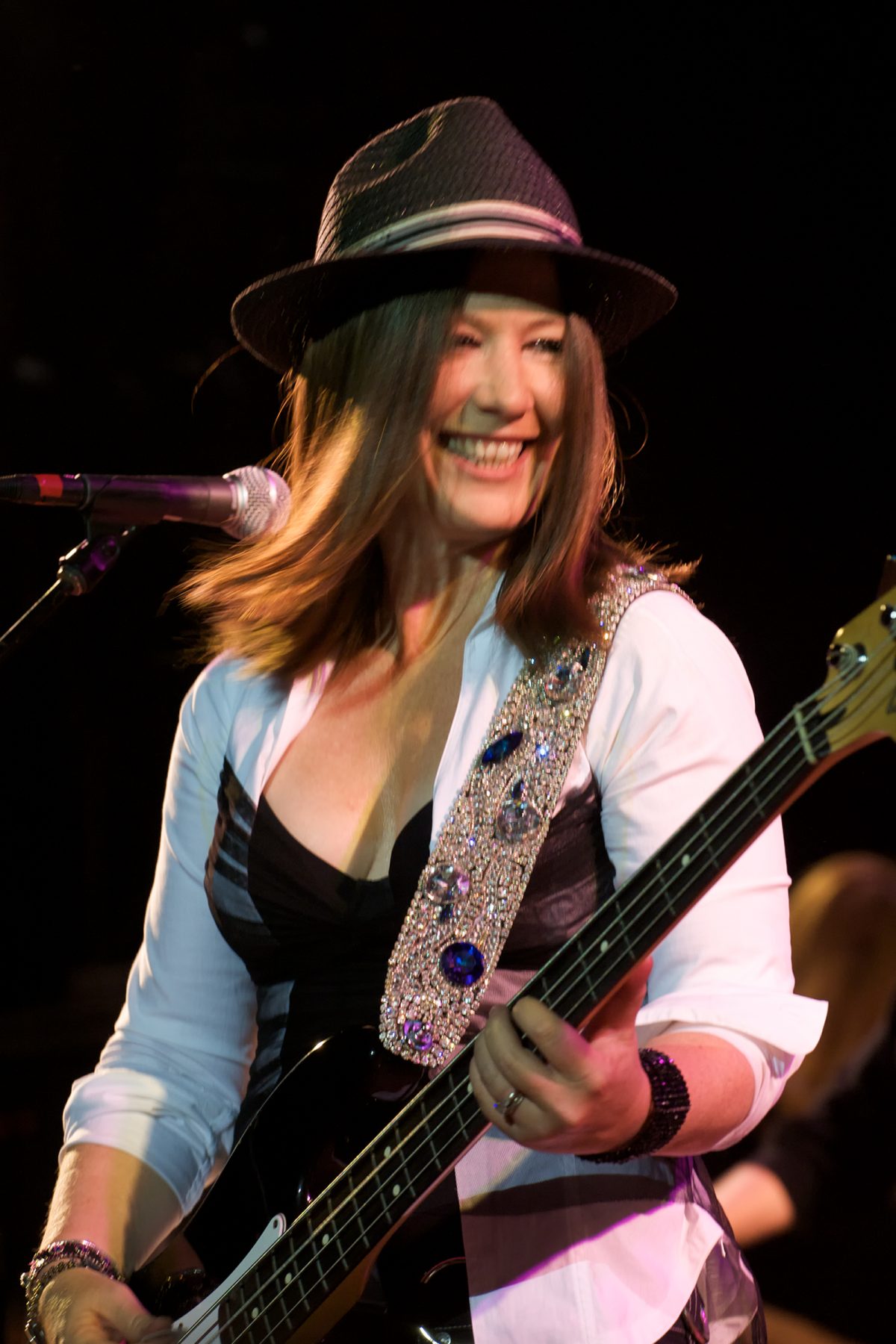 KATHY VALENTINE OF THE GO-GO'S INJURED
KATHY VALENTINE OF THE GO-GO'S INJURED – Band to tour with Abby Travis filling in on bass.
AUGUST 23, 2012, Austin, TX – Kathy Valentine, bass player for the Go-Go's, underwent surgery for a broken wrist earlier this week. Valentine, who co-wrote hit singles for the band such as "Vacation" and "Head Over Heels," was at home in Austin over the weekend when the accident occurred. Doctors say the surgery went well, and she's expected to have a complete recovery over the next few weeks.
The Go-Go's, who are celebrating the 30th anniversary of their gold album "Vacation" this year, were embarking upon rehearsals for upcoming concert dates when they got the call from Kathy. She insisted that the show must go on, and urged the band to find a temporary replacement.
But who could possibly replace Valentine? Only one name came to everyone's mind: Abby Travis.
Los Angeles-based multi-instrumentalist, Travis has had a wide and varied career, making her debut with the Lovedolls when she was just 16 years old. She's played with an impressive roster of musicians including Beck, Exene Cervenka, KMFDM, Dee Dee Ramone, Spinal Tap, The Bangles, Masters of Reality and The Eagles of Death Metal. Abby is a long time friend and collaborator with Valentine, with whom she has also played numerous live shows.
"I'm so disappointed that I won't be on stage with my fellow Go-Go's," said Valentine, "but I will be there in spirit and know that Abby will fit right in!"
"Obviously, we will miss Kathy terribly," said the rest of the band. "We're so honored that such a great musician like Abby has made herself available to step into the large void that Kathy's injury has created."
Valentine will join the tour upon recovery.
August 24 Lincoln, RI Twin River Events Center
August 27 Westhampton, NY Westhampton Beach Performing Arts Center
September 18 Orlando, FL Hard Rock Hotel
September 19 St. Petersburg, FL Mahaffey Theater
September 21 Baton Rouge, LA Manship Theater
September 22 Dallas, TX Billy Bob's
September 24 Houston, TX House of Blues
September 25 Austin, TX Austin City Limits Live
September 27 Tulsa, OK Hard Rock Casino
September 29 Hollywood, CA Hollywood Bowl
September 30 Saratoga, CA Mountain Winery
October 3 Minneapolis, MN Mill City Nights
October 4 Milwaukee, WI Potawatomi Casino
October 6 Merrillville, IN Holiday Star Plaza
October 10 Peekskill, NY Paramount Center
October 11 New York, NY Best Buy Theater
October 13 Rama, ONT Casino Rama
October 14 Detroit, MI Motor City Casino