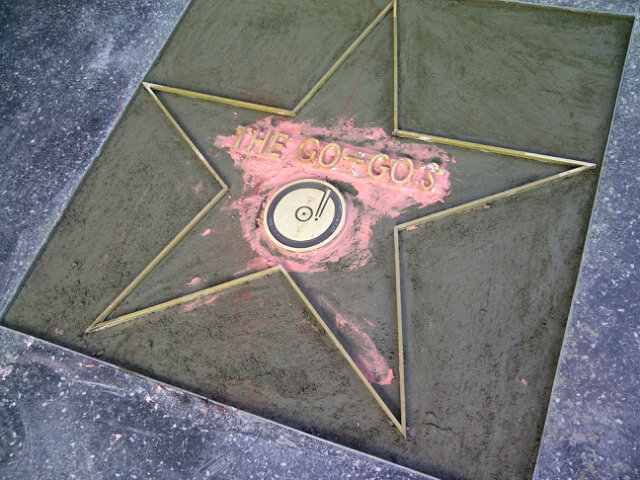 Unveiling of The Go-Go's Hollywood Walk of Fame Star
Via the Hollywood Chamber of Commerce website.
ICONIC FEMALE ROCKERS THE GO-GO'S TO BE HONORED WITH STAR ON THE HOLLYWOOD WALK OF FAME
WHO:       The Go-Go's: Belinda Carlisle, Charlotte Caffey, Gina Schock, Kathy Valentine & Jane  Wiedlin
Emcee: Hollywood Chamber of Commerce, President/CEO Leron Gubler
WHAT:     2,444th Star on the Hollywood Walk of Fame in the Category of Recording.
WHERE:   6652 Hollywood Boulevard in front of the Bettie Page Shop (formerly *The Masque Nightclub)
WHEN:     Thursday, August 11, 2011 at 11:30 a.m.