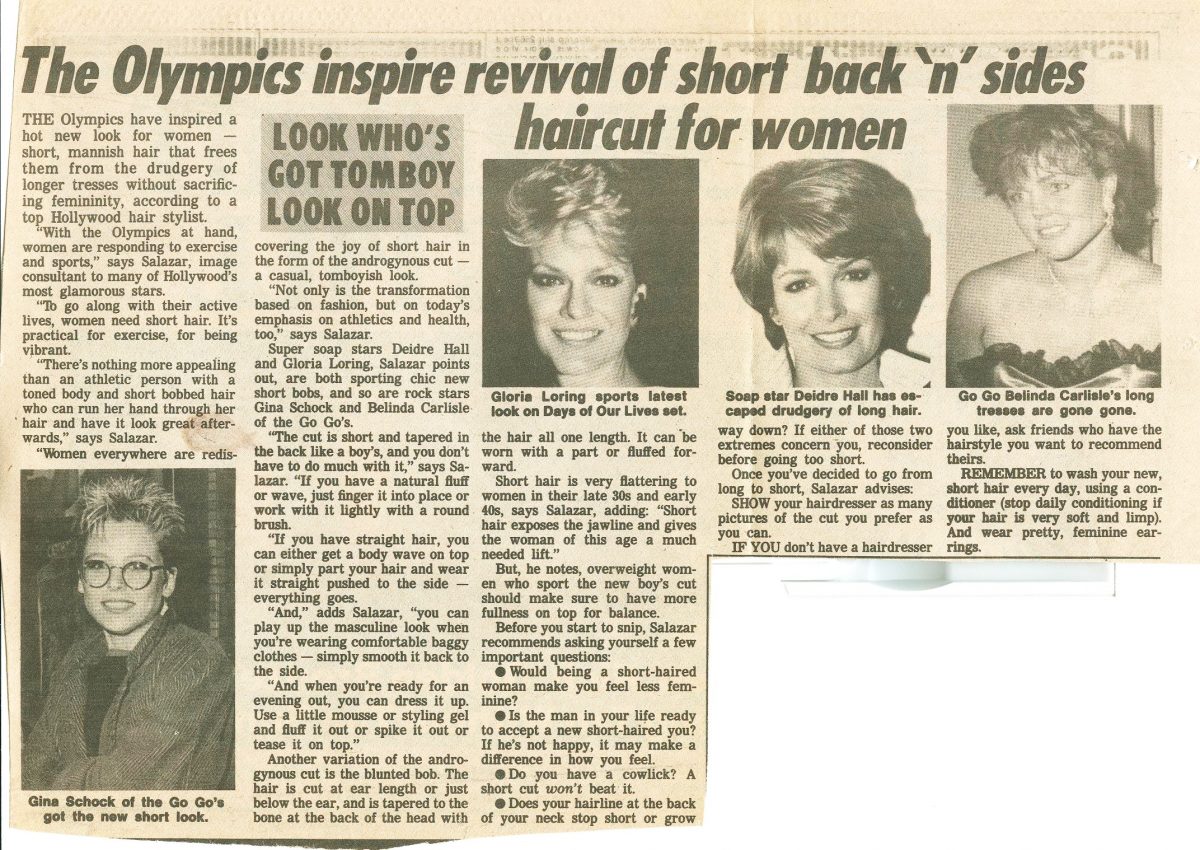 From the vault: 80's Hair
The Go-Go's didn't just influence the 80's music scene but also the 80's hair scene!! Check out this vintage article about the "new look" that was sweeping the nation thanks to Gina and Belinda.
Click image for larger/readable image.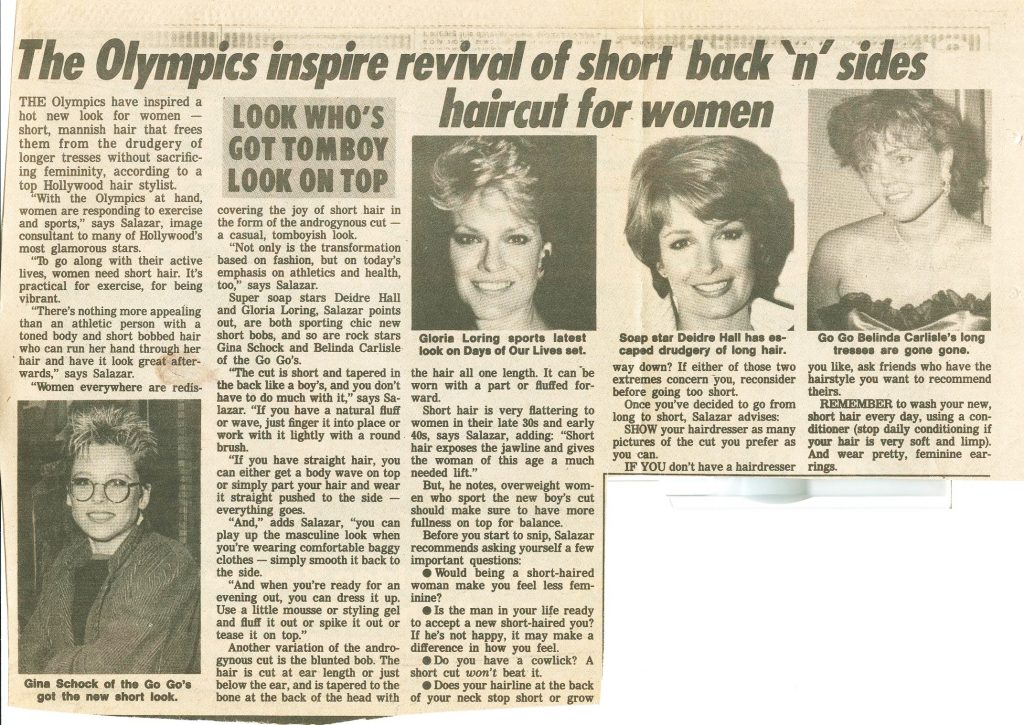 For more great photos check our facebook page photo albums. We are updating the gallery there daily!! If you have any scans you'd like to share please e-mail them to us!!
Thanks to Kathy for the scan.