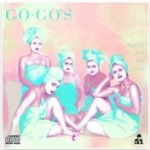 From The Vault: This Town
The Go-Go's play This Town, live from Anaheim Stadium September 9, 1983. This was their Serious Bar B Que Tour, opening for David Bowie as part of his Serious Moonlight Tour. No video, just a few pictures from this concert tour.
Thanks Mark for the link.