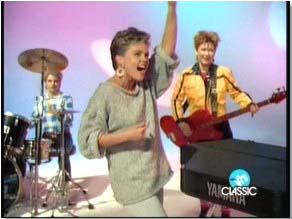 Important news about Ravinia Festival
The Go-Go's and the B-52's? You know this music! You know you won't be able to contain yourself. So why even try?
Ravinia has just opened a dance area at the front of the pavilion stage for this lively double bill on June 17. Special tickets are required for the pavilion dance area, and they will sell fast. So boogie your way to the front of the house with this special ticket today.  Please visit ravinia.org for tickets and more information.
FYI…if you have already purchased tickets, call the Ravinia box office and they will allow you to upgrade your existing ticket to the dance area!
If you're not sure you remember how to dance like the Go-Go's please refer to the video below. 🙂